Staff Directory
Meet the staff of the Erie County Bar Association.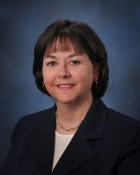 Sandra Brydon Smith
Executive Director
P: 814-459-3111 ext. 102 • F: 814-455-0788
E:
Sandra, an Erie native, has been serving as the Director of the Erie County Bar Association for over 30 years. She attended Arizona State University, University of Toronto and Edinboro University, graduating with a Bachelor's in Russian Language and Area Studies (1979). Sandy has received numerous awards, certifications and acknowledgments throughout the many years of her service at ECBA including:
President of the Conference of County Legal Journals (2009-2013)
President of the Pennsylvania Association of Bar Executives (1998-1999)
Leadership Erie Graduate, 2007
Recipient of the Pennsylvania Bar Association's Arthur J. Birdsall Award (2004)
Recipient of a Pennsylvania Bar Association President's Award under PBA President Lou Teti (2000)
Local Bar representative to the Pennsylvania Bar Association Board of Governors (1998-1999)
Pennsylvania Bar Association Conference of County Bar Leaders Executive Committee (1998-1999)
When not in the office or working on ECBA business, Sandy enjoys watching Independent and Foreign films (and almost all other movies), reading books recommended by good friends, drinking wine, traveling and visiting with her two grown children – often in some combination!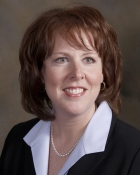 Paula J. Gregory
Administrator of Accounting and Lawyer Referral
P: 814-459-3111 ext. 103 • F: 814-455-0788
E:
Paula, originally from Albion, Pennsylvania, earned her Bachelor of Arts in Paralegal Studies from Gannon University, 1993 and her Associate of Science in Accounting from Gannon University, 1993. She has been serving the Erie County Bar Association for 20 years. Her duties include all accounting responsibilities for the Association and Foundation. Paula also oversees the Lawyer Referral Service and the Publications of the ECBA. She is staff liaison to the Civil Litigation and Real Estate Sections of the ECBA and to the Young Lawyers Division; Co-coordinator for the Mock Trial Competition, Law Day Run Event and the ECBA Egg Hunt as well as assisting in the planning and preparation for all ECBA events. She is also a member of the Gannon University Advisory Board for the Legal Studies Program. Paula's primary outside interest is music. She is a professional vocalist in the Cathedral of St. Paul Choir in Erie, Pennsylvania. As a member of the Cathedral Choir, she has had the opportunity to travel abroad to sing in residence at Canterbury Cathedral as well as services at Chichester Cathedral and the American Cathedral in Paris and most recently, at the National Cathedral in Washington, D.C. Paula is also a member of the Erie Renaissance Singers.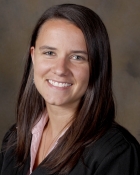 Heidi M. Weismiller
Managing Editor (Erie County Legal Journal)
P: 814-459-3111 ext. 104
E:
Heidi has been with the Erie County Bar Association for 6 years and is the Managing Editor of the Erie County Legal Journal. She is also Staff Liaison for the ECBA's Criminal Law and Family Law Sections, Staff Liaison for the Attorneys and Kids Together Program (AKT) and the Co-Liaison for the Young Lawyers Division, the Law Day Run, Mock Trials and the Egg Hunt. When she isn't at the ECBA office Heidi enjoys spending time with her friends and family, participating in outdoor activities such as running, camping and taking long motorcycle rides, and rooting for the Steelers, Penguins and Pirates!