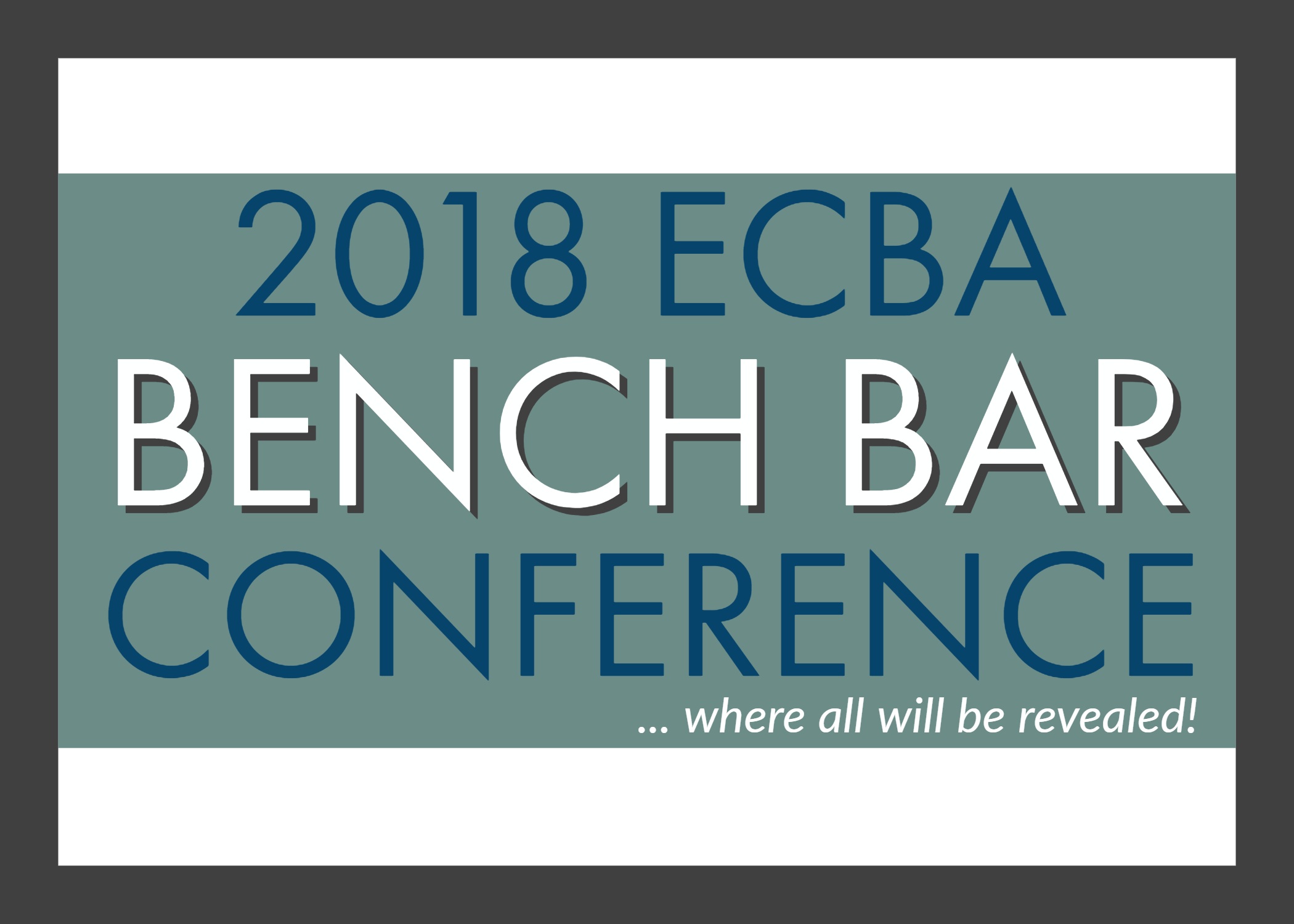 Reserve these dates
November 2 and 3, 2018

At this location
Seneca Niagara Resort
310 4th St, Niagara Falls, NY 14303

This month, we reveal 2 more reasons you'll want to attend:

#1. Breakfast with the Judges CLE on Saturday morning – during breakfast, Judges individually will move from table-to-table to meet and discuss topics of interest with those at the table. It's like speed dating, without all the awkwardness.
#2. One of the options for fun on Friday night – Karaoke!
#3. Quality CLE offerings such as 60 Tips in 60 Minutes – presented by the Judges
#4. After dinner entertainment by The Mindshark!
Check out this video (and look for names/faces of 3 ECBA members!)

More of what you'll experience to be revealed next month!